The wonders of the Visions literary magazine club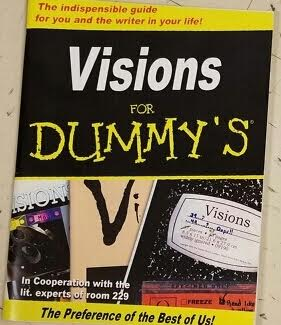 Hang on for a minute...we're trying to find some more stories you might like.
Visions is a club at LTHS with the goal of publishing a professional literary magazine by the end of the school year. Students can be seen working on the magazine in room 229 at East campus every Tuesday from 3 – 4 PM in Mr. Matthew Bedore's classroom.
The magazines are professionally published once a year in color, and students who are members of the club receive a copy of the magazine for free, while students who are not in the club pay according to how much it takes to publish the magazine.
Even though the magazine for this year is already in the process of being created, "any student can come into room 229 and join the club. Visions is an inclusive environment and anyone, from any grade level, who has a passion for writing, taking pictures, web designing, and drawing is especially welcome," says Mr. Bedore, the club sponsor.
A common misconception of the club is that students have to be writing prodigies to be able to join the club, given the "literary" title, which can deter and intimidate students from joining. In reality, writing is optional in the club, and Mr. Bedore encourages students "to make use of any talent that they have pertaining to a literary magazine, and currently the club needs students interested in desktop publishing software."
Sarayah Villasenor, a senior at LTHS and member of Visions, says that the club is "a very positive place. Visions helps inspire creativity in students through the magazine, and to be a part of that is a fantastic experience."
Other members of Visions, such as Vicki Adams, an LTHS senior, agrees with Sarayah's positive perspective. Visions has become "one of the best parts" of her time at LTHS, and she will "always cherish the friendships" she has forged with "the incredible people of the magazine."
Currently, Visions is looking for poems, stories, short plays, and artwork to feature in their magazine. Artwork can be a photo, a drawing, or a photo of a sculpture. All submissions should be emailed to [email protected].