Boys varsity soccer: the undefeated champions of the Windy City Classic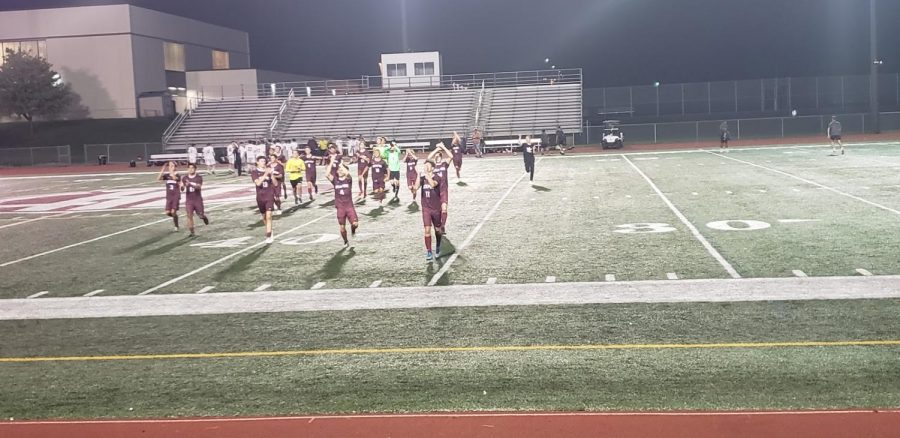 Written by Eleni Stavropoulos, Editorial Writer, Student Writer
October 8, 2019
The boys varsity soccer team held a home game in the football stadium on September 19th at 6:30 PM.  It was their first game after winning the Windy City Classic, a high school soccer tournament, and their record is 10-0.  
With Devin Cronin, Brandon Garcia, Ramon Garcia, and Damir Oliynyk each scoring a goal, they led the team into victory against Yorkville High School with a score of 4-0.  
According to Coach Christopher Beal, the most rewarding part of the season has been winning the Windy City Classic.  Previous winners of the tournament have been Bremen and Bolingbrook.  
Coach Beal adds that "team encouragement and chemistry" have also been rewarding.  He goes on to say that the reason behind the team chemistry is the players' love of the game, having a common goal of winning, and putting the team first. Due to this, the varsity team has been on a winning streak.  When asked on how they plan on continuing it, Coach Beal says that they will be practicing more, being more productive, and staying determined and focused.  And the only struggle, according to Coach Beal, is scoring goals.  
The team has been preparing for the season since June by attending summer camps as well as participating in the July pre-season.