LTHS mathletes placed third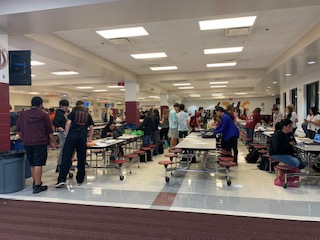 Written by Kaia Hsu, Staff Writer
October 8, 2019
On September 18, the LTHS mathletes placed third overall in the SWSC competition. In all, there were 10 schools competing in the SWSC conference, including Bolingbrook, Bradley, Lincoln-Way East, and Stagg.
The mathletes competed in the topics selected ahead of time with the following math levels: A1 (freshman), B1 (sophomore), C1 (junior), and D1 (senior). Mrs. Marissa Chovanec, the senior coach, states that the competition contains "two written competitions, an oral competition completed in front of judges, and a technology competition." 
The head coach, Ms. Chelsea Wajchert teaches and trains the mathletes to compete. They train by completing complex math problems. Mrs. Demas, the freshman coach, and Mrs. Ludwig, the sophomore coach, also train and teach the mathletes, so that the students are also prepared for the conference.
Junior mathlete, April Smith, states that she "got two perfect scores" and also informed that the mathletes "made it to conference in the past year."  Although the mathletes face some challenges, they meet twice a week to hone their skills. Smith states the club meets in room 57C at East Campus and no qualifications are needed to join.