LTHS hosts 7th Annual Porters vs. Cancer Night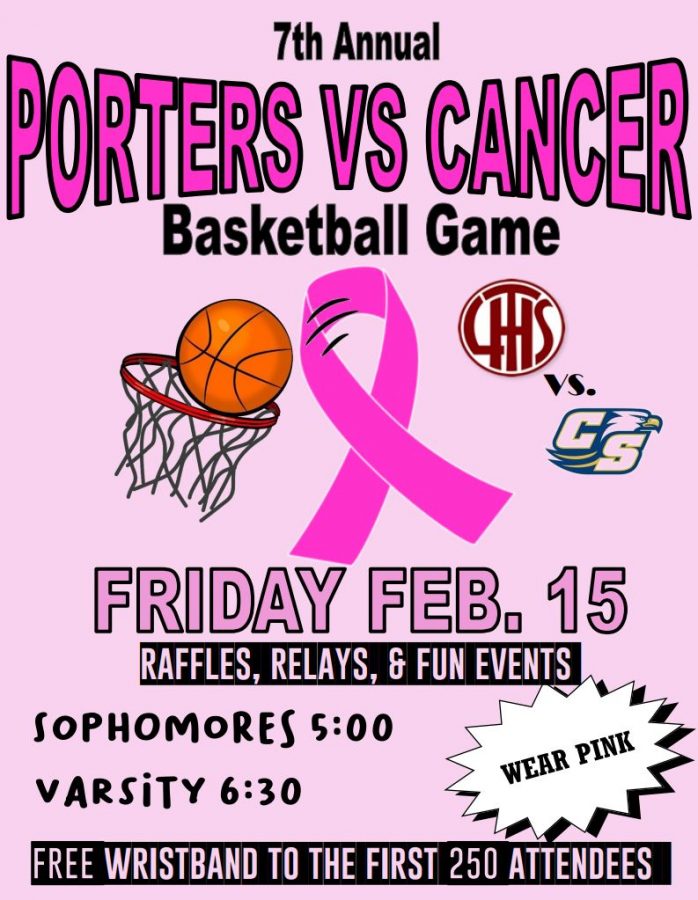 Written by Jenna Louch, Staff Writer
February 16, 2019
On February 15th, the sophomore and varsity boys basketball team played in their seventh annual Porters vs. Cancer game in order to raise money for St. Baldrick's. The sophomore team defeated Sandburg 51-48 and the varsity team lost 54-40. In addition to watching the boys play basketball, there were raffles and other fun activities throughout the night, including East Principal, Mr. Hicks, getting a pie to the face.
The event raised over $3,000 dollars, more than what was raised last year, and sold every one of its 700 pink shirts. Around 400 students attended the game.
One varsity basketball player, Don Wallace, states that "the turnout was electrifying. It was really nice to see so many people come together for a great cause."
Mr. Hespell, head boys basketball coach, says that he was thrilled with the turnout and that it was "a great display of Porter Pride".
Additionally, he says,"It's great when we all come together for a common cause.  It's too easy to focus on our own circumstances and lives and forget that all of us really have so much in common."