Staff Spotlight
Staff Spotlight 
Robert McBride
By: Emily Thompson, Features editor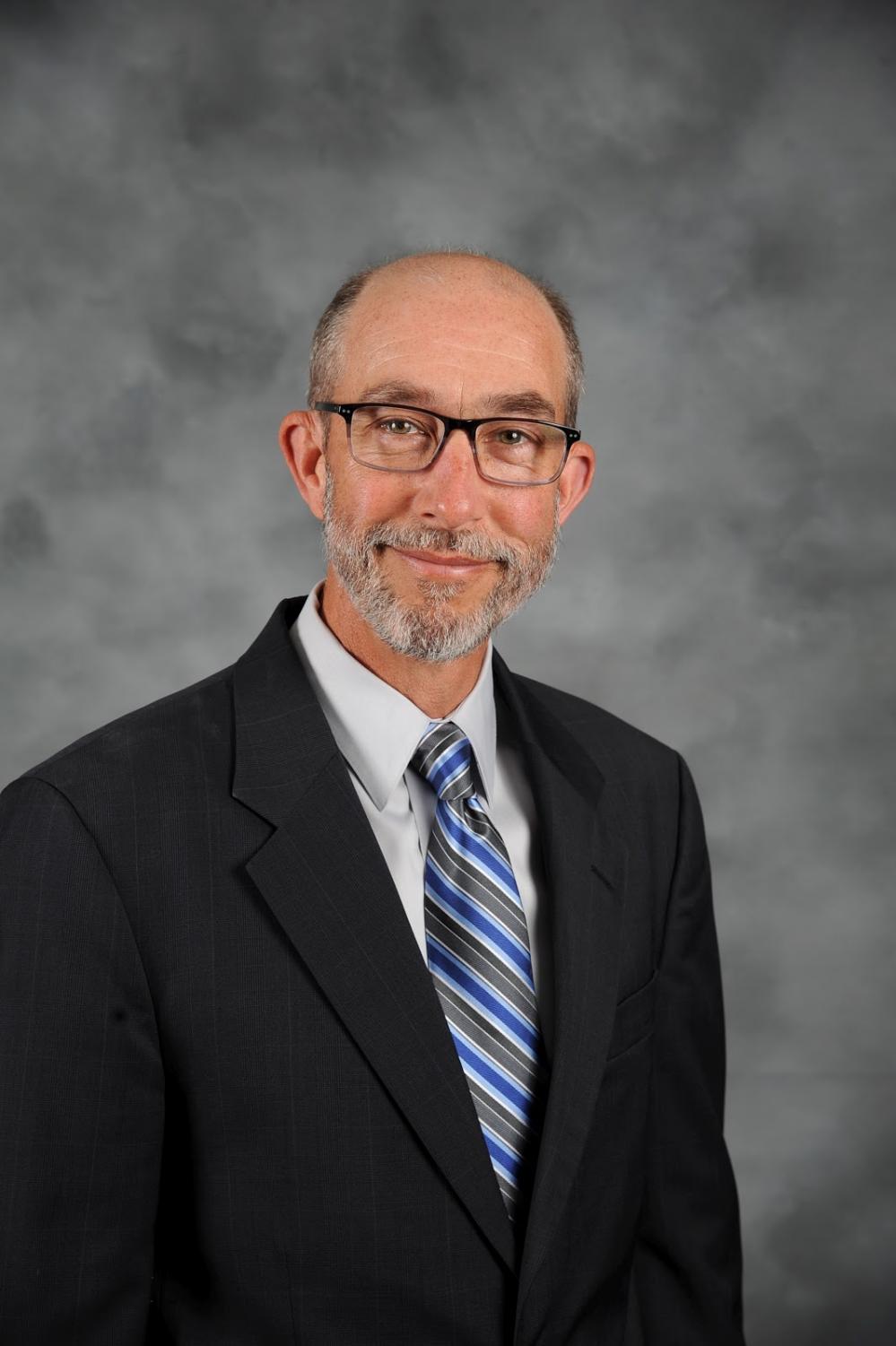 1) What is your position at Lockport, and what do you do for the school?
I am the district superintendent, and in essence, my role is to work with the Board of Education, overseeing all school district operations and programs, and provide leadership for the district.
2) This is your first year at LTHS. What have you noticed about our school that stands out to you? 
Porter Pride is what sticks out the most. Students, staff, and community members have a great deal of pride in our school, and many people I have met are alumni. This gives our school district great history and tradition. 
3) What have been some other schools you have taught at, and for how long?
I began my career as an English teacher and department chair at Oak Park and River Forest High School where I taught for 14 years. Then I was an assistant principal and principal at Glenbard East High School for 6 years. Finally, I was the principal of Neuqua Valley for 11 years before coming to LTHS as the superintendent. Along the way, I had the opportunity to teach and work in China, Japan, and Scotland.
4) What made you want to go into education? 
I had two terrific role models. My wife is an elementary teacher, and her work inspired me a great deal. Also, my father was a high school teacher, coach, and administrator, and he also had a strong influence on me. Both showed me the positive impact that teaching and learning can have on young people.
5) Who is your biggest role model?
My wife and my parents. But also, I would have to say that my two daughters influence me greatly. Both are adopted, and they were born in China. Every day they put their best foot forward and they are great daughters.
6) What has been your favorite part about homecoming week? 
The outdoor assembly was my favorite. To see all of our students and all of our staff together as a community really was so impressive and inspiring. I enjoy when we can all just be a high school and enjoy our school. I was so impressed with how students behaved and so thankful for the staff who led the assembly.
7) What college did you go to? And what was your favorite memory from college?
Northwestern University. My favorite memory involves my sport, collegiate rowing. I have so many great memories of being in a boat with my teammates, early in the morning, mist all around, and working out.
8) Do you have any teachers that you still remember that made an impact on your life/career? 
Yes, I have so many teachers who taught me and so many I have worked with that inspired me. My sophomore year English teacher, Karin Urban, had such a strong influence on me. She made English come alive but also built my self-confidence.
9) Why did you decide to move to Lockport?
Being a superintendent has been a career goal of mine, and I wanted to find a community with tradition, pride, commitment, history, and diversity. Lockport fit that community description so well. Also, I feel Lockport has a very strong Board of Education, and I was excited to work with these Board members.
10) Was there another career you wanted to go into when you were a child/ teen? 
Yes, I was very close to becoming an officer in the U.S. Marines.
11) What was your first job? 
My first job ever was being a dock worker at the Marshall Fields department store in Oak Park. I loaded and unloaded merchandise off of trucks.
12) If you could tell your past self something what would it be?
Listen more. Talk less.
13) Do you have a quote you live by?
"You cannot know there unless you go there." – Zora Neale Hurston
14) What is you're number one go-to when you want a snack? 
Sesame sticks or tortilla chips
15) If you could pick a superpower what would it be, and why? 
Time travel. I am fascinated by history and would love to return to some of the most important moments in the history of human beings.