Staff Spotlight
Staff Spotlight is Lockport's way of bringing recognition to staff members who stand out to students, and who truly make a difference! Shining a light on these staff members helps take their acts of kindness and pay it forward by sharing with the community. Our first staff spotlight for the year:
Lockport's Latest Staff Spotlight!
Mr. Nathaniel Roth
Written by: Ayden Mercado, Features Writer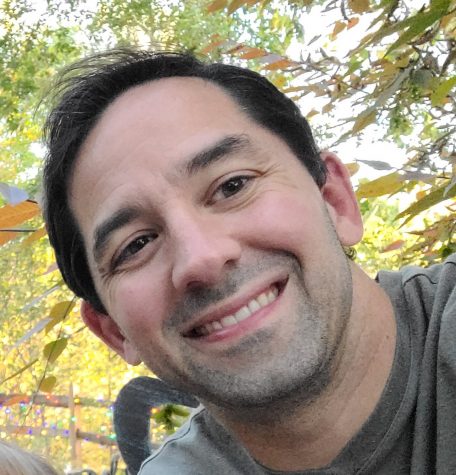 1. What made you want to take on coaching Girls Wrestling?
"I have been coaching wrestling for 12 years. When I realized there was an opportunity to coach girl's wrestling, I thought it would be a cool opportunity and experience. My daughter is going to be 5 in a month and I thought it would be cool if when she was older she had that oppurtunity. I wanted to make wrestling more accessible for girls, because it was harder to do on a boy's team." 
2. Why do you believe it's important to have girl's wrestling at the school?
I believe it is just something they should have the opportunity to do without any restraints. Wrestling requires dedication, hard work, and mental toughness. Girls should have the opportunity to have those skills. Wrestling impacts them and helps them become better people. Wrestling shaped who I am and I want to give that opportunity to others.
3. What should girls looking into joining girls wrestling know about? 
We practice everyday afterschool in room 107. Wrestling requires discipline and mental toughness. If you're willing to give it a try I am in room 34, for questions. It is lots of fun. 
4. How long have you been teaching Chemistry?
I have been teaching chemistry for 11 years.
5. What made you want to teach kids Chemistry? 
I have always really loved chemistry. I graduated from Lockport and My chemistry teacher Dr.Duval Was fantastic and loved chemistry, which made me love chemistry. I want to inspire kids to enjoy chemistry and science. 
6. What does the game club + esports club do?
The game club is in room 34 and room 98b, and plays games, such as video games and board games. It is free form and fluid and whatever you want to do. However, Esports is a competitive team. We play super smash brothers and rocket league. It is a lot more structured and more of a commitment that students would have to make.
7. How do you juggle coaching and sponsoring multiple clubs?
Juggling coaching and sponsoring is very difficult. My assistant coaches and sponsors are very helpful with scheduling and uniforms. My assistant coach helps me out with coaching the girls wrestling team. All of the support I get from people is very helpful .
8. What are your goals as a teacher?
My goals are to get my kids to enjoy science. I want them to enjoy chemistry and have some activities that they're interested in. I hope to get them scientifically literate and for them to have the skills they need for after highschool. I want to get them better at problem solving and critical thinking. 
9. Where did you go to college, and what did you study?
I went to the University of Iowa. I started out as a pre pharmacy major and then changed my major to science education. 
10. What is your favorite thing to do besides teaching?
I like playing video games, and I  like Dungeons of Dragons, and bicycling. I also love to hangout with my family and friends.