Staff Spotlight
Mrs. Zagotta, World Languages & Cultures Teacher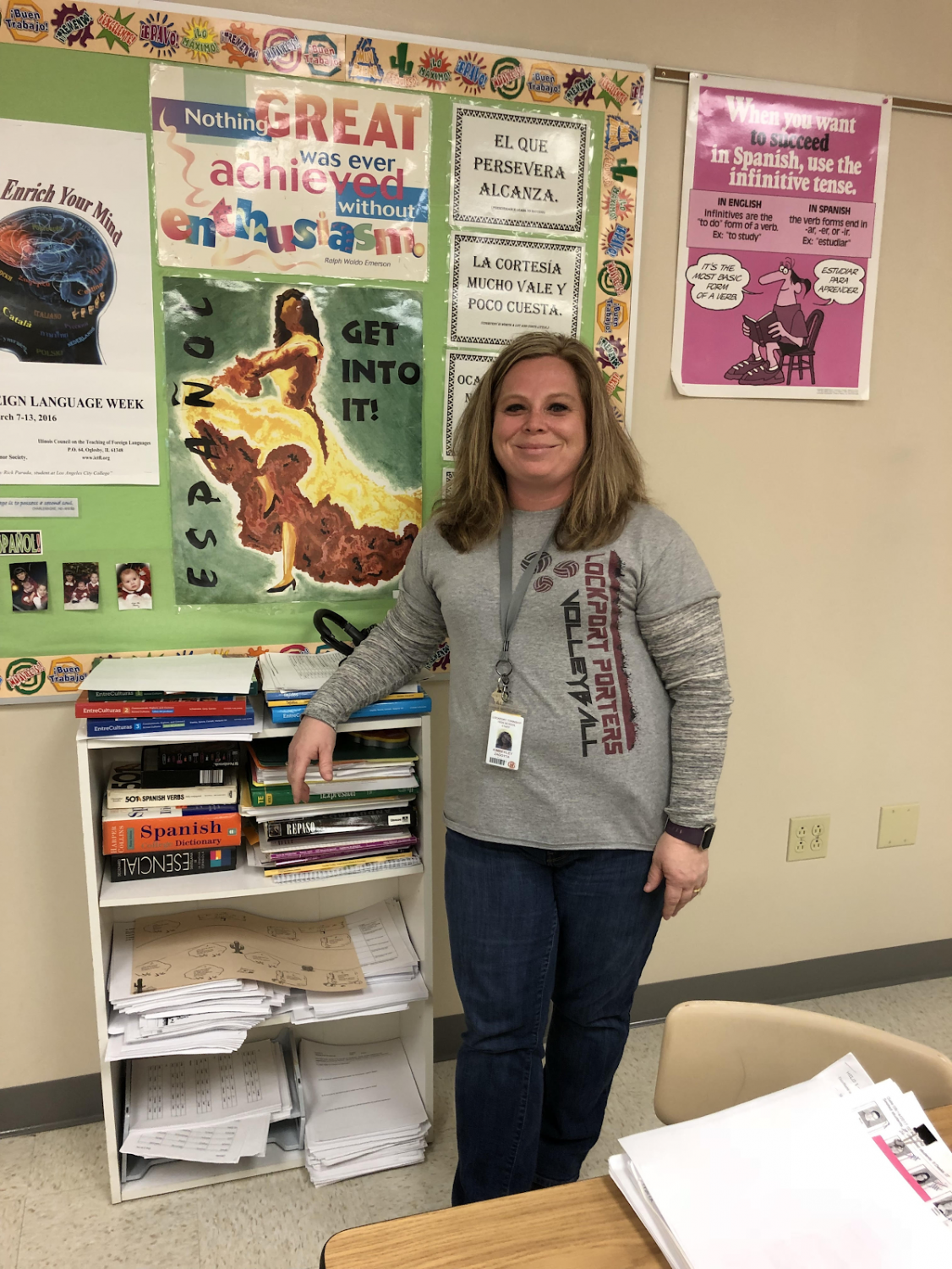 Photographer: Haley Wyatt
1. What is your name and what classes do you teach/ what is your position at Lockport?
Mrs. Zagotta / Teacher of World Languages & Cultures- I teach Spanish 3 and 4
2. What is your favorite meal?
Pizza
3. Favorite midnight snack?
Popcorn (more like an 8:30 pm snack haha!)
4. Favorite color?
Purple
5. Favorite song?
I cannot narrow it down to 1 song; I have too many favorites:)
6. All-time favorite movie?
Forrest Gump
7. Favorite book?
The Help by Kathryn Stockett
8. Favorite subject (in high school)?
SPANISH! 🙂
9. Do you have any pets?
Yes!  I have a cat named Zoe who is 17 years old, and 1 dog named Bella who is 6 years old.
10. Where did you go to school?
Illinois State University (undergraduate) and St. Xavier University (graduate)
11. What was your first job (if any before teaching)?
My first job was working as a lifeguard teaching swim lessons.  It was this job that first inspired me to teach. 🙂
12. Were you in any sports or clubs in high school?
In high school I was in swimming and lifeguard club.
13. Was there any other career you were interested in as a child or teen?
I originally aspired to be in the medical field.
14. What motivated you to become a world language teacher?
In my college Spanish courses, I was intrigued while learning about new cultures and being able to communicate with others.  Also, I had a lot of fun learning in these classes and wanted others to have a similar experience!
15. Do you have a quote to live by?
"Always look to the bright side of things!  Be Kind!"