We are looking for staff writers, photographers, and comic artists to join our team!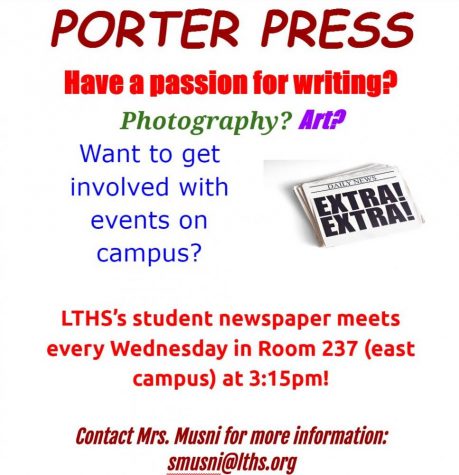 Who's Who in the Porter Press?
Ryan Bennett
Sports Editor
Ryan is a junior at LTHS and is the sports editor for the 2019-2020 school year. This is his first year on the Porter Press. He enjoys talking and writing about sports. He also likes to support the Porters at athletic games and extracurricular events.