LTHS freshman raises money for family in need after house fire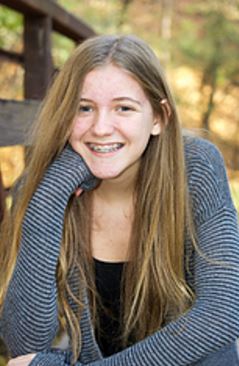 Written by Daniel Cruz, Staff Writer and Photographer
March 21, 2017
Christmas is normally a time for joyous celebration with our loved ones, but our story doesn't begin like that. Our story begins with a family's house exploding right around Christmas time. However, one individual reached out to the family in need during this challenging time.
LTHS freshman Brooke Ferricks decided to combine her love of drama and her desire to help others in her community. She started her own company about two years ago, and its purpose is to help others.
She will be organizing a production of The Wizard of Oz at her church, St. Bernards, in Homer Glen. When asked about her purpose, she replies, "One is to help others in times of darkness. The other is to fill other people with the compassion and confidence that theatre gave me. It's really cool to see all of my cast members be filled with the spark for the arts I got when I was seven."
Brooke's company, Brooke's Backyard Productions, is a completely non-profit organization that runs solely on donations.
"We rehearse at my house, but my church generously donated the space for the show. The supplies mostly come from donations, or the cast will come help build props and sets," Brooke says when asked how she manages to raise the money to run the production.
The family will use the profits to help rebuild their house. Brooke has a desire to do good, and that's what she did for this family. Come see the performance at St. Bernard's in Homer Glen on June 17th at 7 PM.