Boys' cross country season ends with qualifying for state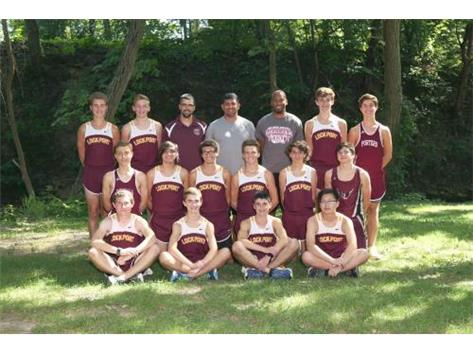 Hang on for a minute...we're trying to find some more stories you might like.
The LTHS boys' cross country team's season has been, as Coach Thomas Razo says, "exciting and fun." Never has this been more true, as they qualified for state this year, which means this is the first state final team qualification for the boys in 8 years.
Coach Razo says the key to being a successful runner is "lots of miles" and self motivation. In cross country, athletes are constantly moving throughout the course, so the crowds are not there to constantly cheer them on, so they need a lot of self motivation to have a good race.
When asked about the differences in this year's team compared to last year's team, Coach Razo claims that this year's team wanted all of the wins badly and that the "kids are self driven and highly motivated."
Coach Razo says that while all of the runners are talented, his top runners this season are Donovan Paske, Cade Musich, and Marc Schelli.