Your passions in a box: A review on subscription service Cratejoy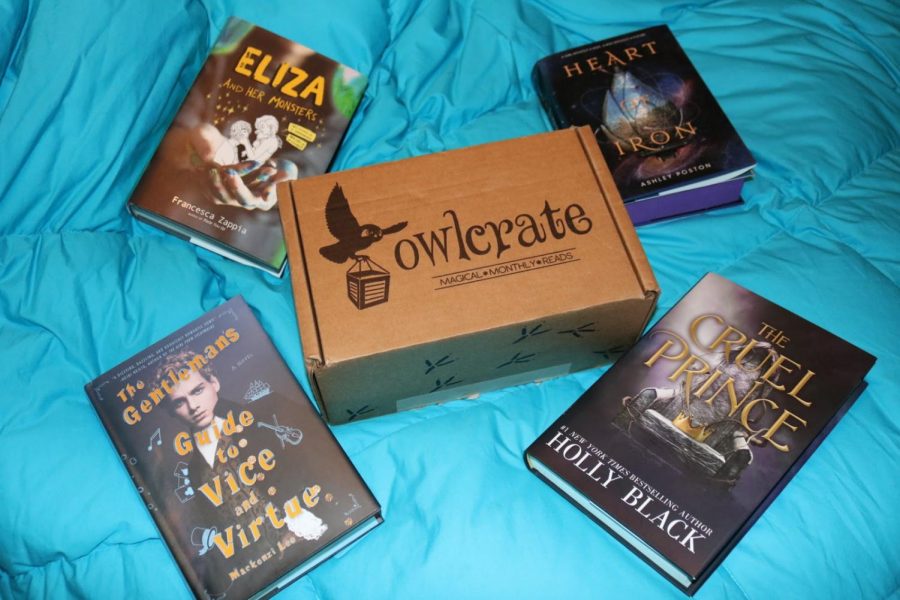 Take a look around the hallways during your next passing period. Who do you notice? The nerdy kids that always have a book with them? The preppy girls that have a passion for makeup and fashion? The sporty kids that are always in sweatpants? Each and every single one of us at Lockport are inherently different. We all have different interests and passions that we pursue in our free-time. More often than not, these passions cost money.
If you like reading, you want to buy the newest releases. If you are involved in sports, you need to buy equipment. In order to get your hands on the tools that are going to supply your passion, you are going to need to shop. A book nerd would find themselves at their nearest Barnes and Noble, while the athlete would be at Dick's Sporting Goods. These two interests require two completely separate pathways to fulfillment. But what if there was a way to bring not only reading and athletics, but all types of interests together into one convenient marketplace?
Cratejoy, an Online marketplace, has revolutionized the world of leisure by providing its users with access to hundreds of independently run subscription services. By signing up for a subscription in Cratejoy, you get access to all sorts of fun products that are perfectly catered towards your interests.
Through Cratejoy, I discovered one of my favorite book subscription services– OwlCrate. Those who subscribe to OwlCrate pay about $30 per month to receive a new hardcover book release from that month signed by the author with an exclusive cover as well as several bookish goodies — candles, coffee, tea, bookmarks, art prints, etc. —  that are designed by independent bookish curators exclusively for each month's box.
Every OwlCrate box revolves around a certain theme. With March's theme being "Across the Galaxy", every single item in the box revolved around stories that take place in space. Each time I receive my OwlCrate in the mail, I am completely dazzled. As a reader, there are so many incentives to subscribing to this box, especially considering the price point.
If you have a passion for anything at all, I would entirely recommend checking out Cratejoy. Their online marketplace makes it easy to find subscription services that ship goodies right to your door.