LTHS marching band end their season on a high note.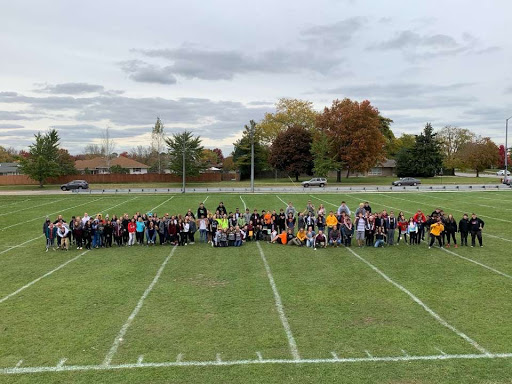 The LTHS marching band made history at the Illinois State University Championship by winning their 6A class. This moment was one of Jenna Roe's, drum major, and Mr. Kennedy's, assistant director, favorite highlights of the season. 
Not only did the marching band win their class at ISU, it placed 7th place out of 84 bands at the Indianapolis Super Regionals. 
Mr. Kennedy points out, "Each student has made tremendous improvements and are performing at a very high level. It makes me proud to be a part of this organization and to see the end result for the final performance." 
Roe explains that since their big win at ISU and Super Regionals, it will lead to many promising things for the future of the program.
Roe magnified how rewarding it is to see the marching band progress throughout the season. Some of her thoughts as the band was going through their final run at the Super Regionals was how proud and excited she was for everyone.