Girls cross country competes at state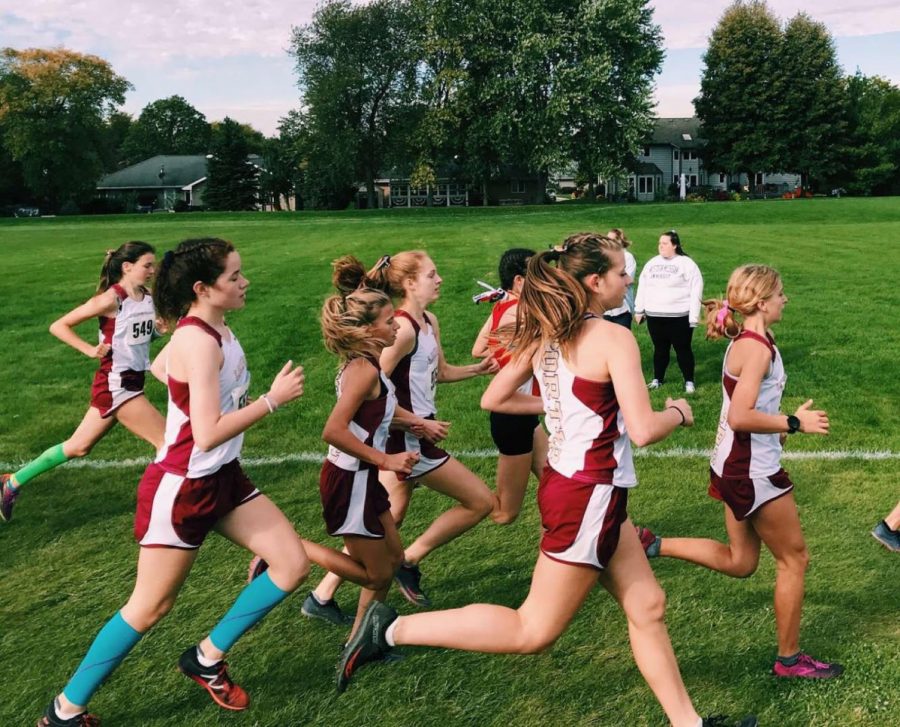 The LTHS girls cross country team raced on November 2nd against various schools to achieve placing 4th place in their sectionals to secure a spot at the IHSA state championship. 
On November 7th LTHS had a cupcake send off for the girls cross country as they head to Peoria Detweiller Park to compete at the IHSA state championship on November 9th. 
The team is made up of "some of the nicest, funniest, and just all-around great group of girls," stated by runner Caroline Turner (freshman). Turner explains how her first     "experience was amazing" and that she's "so glad that [she] got to witness it as only a freshman." 
Runners Josephine Bober (junior) finished 34th place; Kayla Shea (freshman) 59th place; Abbey Kozak (sophomore) 78th place; Monica Skibicki (freshman) 83rd place; Caroline Turner (freshman) 130th place; Madison Polinski (sophomore) 163rd place; and Hannah Miller (freshman) finished 183rd place. 
The team worked hard to proudly announce that they finished 10th place out of 25 teams. 
Coach Regan Cronholm led the girls to a memorable end of their season. Abbey Kozak (senior) states that "tenth is the highest we've placed as a team." Kozak also described how "it was the best way to end [her] senior year, and [she] wouldn't change a thing."
As Kozak leaves behind her cross family team, she advises the younger runners to "not give up when things get hard because there are going to be many ups and downs" but to just "soak everything in because it goes by fast."
Alongside her, Josephine Bober (junior) began her running career when she was in 4th grade. This is her third year competing at State and Bober explained that her "experience was amazing" and she "had such a great time running with these girls" that she "couldn't have asked for a better team."