"Drivers License" by Olivia Rodrigo Hits Mosts Streams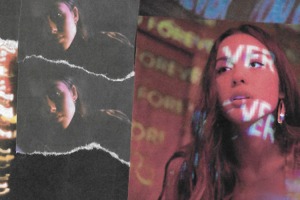 Disney star, Olivia Rodrigo, released her newest single "Drivers License" on Friday, January 8th which has left millions in awe. Olivia's newest song "Drivers License" has hit the most streamed records on Spotify for a non-holiday song, with over 15.17M global streams on Monday, January 11. The following day the song beat its record with 17.01M streams, and it is still growing to this day. Currently "Drivers License" is the most streamed song on Spotify, Apple Music, and even Amazon Music according to CBS News. "Drivers License" has been No.1 on The Hot 100 for five weeks straight now. "Drivers License" is now one of the most streamed songs ever next to "New Rules" by Dua Lipa, and coming in third is "Dance Monkey" by Tones and I. Olivia's song hit the most streams in a matter of days while for other artists it could take weeks or maybe even months to get that amount of streams she has accomplished. Cardi B's song "I Like It" has a billion streams in over three months of when it was released onto Apple Music, Olivia still has ways to go but might just be close enough to Cardi! However, the song rose to fame through Tik Tok, similar to many other current pop songs. Olivia was used to a younger audience due to her placement on Disney, but her TikTok presence transformed her into a true artist. Spotify states, "We've never seen anything like this." Of course there are other songs that come out with massive first day numbers like "Dynamite" by BTS, "7 Rings" by Ariana Grande, or "Old Town Road" by Lil Nas X, however nothing even comes close to "Drivers License" Spotify goes on to say. Even Taylor Swift had kind things to say when she tweeted, "I say that's my baby and I'm really proud" after she saw what Olivia wrote earlier on a tweet, "next to Taylor on the U.S. iTunes chart I'm in a puddle of tears." People believe that the song "Drivers License" was based about Sabrina Carpenter, her costar Joshua Bassett, and of course herself, but there has been no statement released about whether or not this is true. What we do know is that "Drivers License" is a break up song that many others could relate to which helped increase streams for the song. Olivia's song has been on the Top 100 for over a month now, and is still going strong. Olivia has tugged on heart strings all over the world and struck new records that will be remembered in a streaming history.
Sources
Billboard. "The Hot 100 Chart." Billboard, www.billboard.com/charts/hot-100?rank=1.
Garrand, Danielle. "Olivia Rodrigo's Hit 'Drivers License' Breaks Spotify Record for Most Streams for a Song in a Single Week." CBS News, CBS Interactive, 18 Jan. 2021, www.cbsnews.com/news/olivia-rodrigo-drivers-license-spotify-record-lyrics/.
Garvey, Marianne. "Olivia Rodrigo's 'Drivers License' Sets the Spotify Record for Most Streams in a Day." CNN, Cable News Network, 15 Jan. 2021, www.cnn.com/2021/01/15/entertainment/olivia-rodrigo-drivers-license-spotify-trnd/index.html.
Unterberger, Andrew. "'We've Never Seen Anything Like This': Spotify Reacts to Olivia Rodrigo's Record-Breaking 'Drivers License'." Billboard, 14 Jan. 2021, www.billboard.com/articles/columns/pop/9511182/olivia-rodrigo-spotify-hit-success/.