Homecoming at its Finest
Written by Ava Lamb, News Editor
October 11, 2022
Homecoming week, themed as a night under the stars, was a wonderful experience filled with many fun activities.  With each day of the week featuring their own fun, let's take a look at the abundance of activities. 
Starting homecoming week off strong, Monday allowed students to come decorate their halls for our school theme: A Night Under the Stars.Stars, movie clapboards, and streamers as well as many posters scattered throughout the school telling you what the themes and events are that are taking place throughout the week. Students were encouraged to come participate in decorating the school and to represent their club!
On Tuesday not only did we have two assemblies for competitions among the grades, we also had movie night! The movie shown was Pitch Perfect,a sassy musical movie about an acapella group trying to win the music finals. Thanks to the weather, we got to watch it along with many other students on the field, despite the weather forecasted earlier. Compliments to some of our porters for serving ice cream from the creamery!
Wednesday was our late start day. Not only a refresh for students halfway through the week, but one step closer to the powder puff game! Powder puff is flag football for Freshmen, Sophomore, Juniors, and Seniors girls to participate in. For the football team, that means a break in the week and an opportunity for the Senior boys to do poms! Our dance team worked their butts off pulling together a routine for these boys to follow. The game started off with Freshmen vs. Seniors with Seniors taking the win! Next it was Sophomores and Juniors. Unfortunately for the Sophomores, it was the Juniors sending the sophomores home with a loss. But with Juniors and Seniors left, the Seniors pulled out a win for their last powder puff game! 
Thursday ended the school day with an all school assembly, only to be followed by Lockport's annual Variety Show! A change for kids who didn't or are unable to be in drama to show their porter talent. There was singing, dancing, and comedy, a full night of entertainment for Lockport. 
Friday Night Football! Friday was our big game against Sandburg High School. Unfortunately, with a lot of our players injured, we sadly lost. The final score was 3-34. Nonetheless, we had a lot of porter pride with our neon theme! Thank you to the parents who also came to cheer on our school!
Finally, Saturday was our Night Under the Stars Homecoming dance! Thanks to MyBoomTour for giving us an epic night of fun and Icona pop filled memories There were smoke machines, inflatable speakers and headphones, as well as many neon lights to set the vibe! 
Thank you to all the people who worked so hard to make a fun filled amazing week for us. From decorating to screaming our lungs out on the dance floor, I think this week will be a week we will remember forever. 2022 Homecoming, what's next?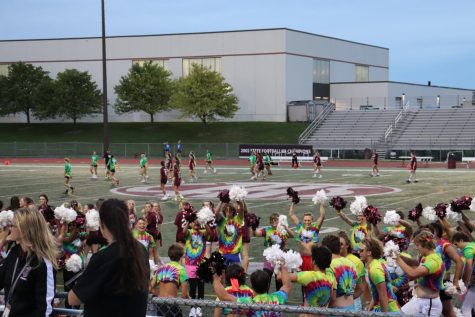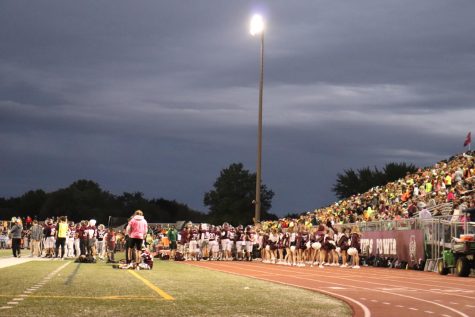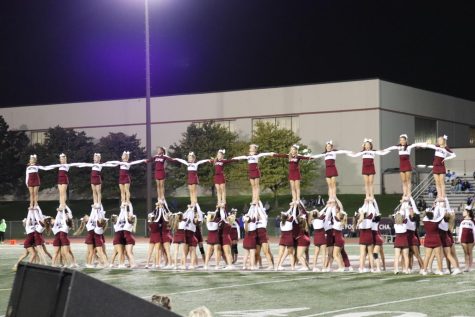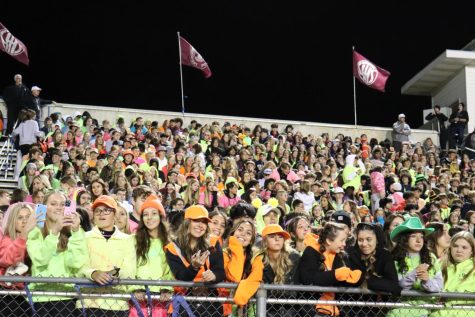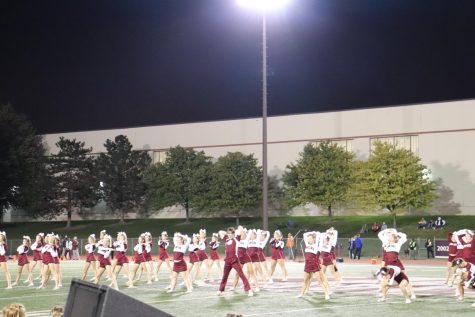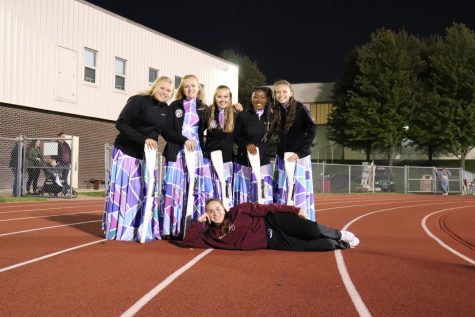 All photos taken by Ava Lamb.