NFL vs. High School Concussion Protocol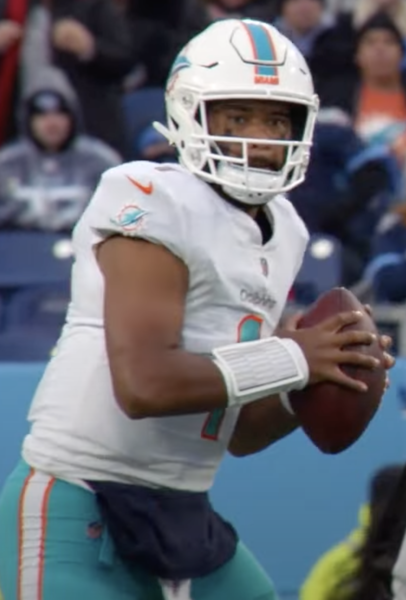 Written by Ava Lamb, Sports Editor
November 22, 2022
Where do we draw the line between player safety and how many points you should score? On September 29th, Miami Dolphins Quarterback, Tua Tagovailoa, got sacked and hit his head. Rushed to the locker room, Tagovailoa was diagnosed with a minor back injury which allowed him to back in the game. Only 4 days later did he get hit again putting him in critical condition. The doctor diagnosing him incorrectly with the back injury earlier was then fired and the NFL was left wondering how to fix players getting diagnosed incorrectly.
 On October 1st, they decided to change the parameters on the concussion protocol. But what does that mean for football? That only now things have changed? That before it was more important to win then have better players benched? Now bring it back to our football team, the Lockport Township football team. What safety protocols do we have? Are they safe? Or do they have the same problem the NFL just faced and quickly fixed? 
 Due to the lawsuit between Alex Pierscionek and the IHSA, the Association was obligated to change their protocol to now having to screen players and teach kids about concussions. They also made a rule that if they feel any dizziness, loss of balance, or confusion they must sit out the rest of the game until a medical professional can assess the player. Pretty good right? Not able to play until seen by a doctor. 
Well what about the NFL concussion protocol? If a player is diagnosed with Ataxia, which is a condition in which one may be experiencing any stability issues, motor problems, or having trouble speaking, you are benched until they get better care. Pretty similar right? So what do you think? Should High Schools fix one tiny rule to be similar to the NFL?