College Corner: Lewis University

Written by Kyle Steinhoff, Staff Writer
November 16, 2015
Lewis University is a medium sized college located in nearby  Romeoville, Illinois. This Catholic university currently has around 6,800 students ranging from local commuters to students from other countries. Lewis is the seventh largest private university in Illinois. 32% are minority, showing the ethnic range that this campus brings. There are more than 100 groups and activities on campus. These include a theater on campus along with several performing arts programs.
The campus is a beautiful and safe environment as they have their own police department on campus. Not only do the police protect the 6,800 students that attend the campus, but also the 12 residence halls that house over 1,300 students that stay on campus. Along with having a cozy setting of forest preserves, the campus is only a 50 minute drive away from the city of Chicago. The city also provides an internship opportunities for volunteers to get involved with the community and Peer Ministry.
Lewis University offers over 80 different majors including art and sciences, business, education, and nursing. Their largest major is aviation though. They have the number one aviation program in the nation, and even have their own airport on campus! They recently renovated a new air control center and have state of the art simulators. American Airlines even recognizes the school as their school to learn flight, donating several Boeing planes for recreational use. Their nursing program has a 100% passing rate for recent nursing graduates on the NCLEX(National Council Licensure Examination) exam. All other majors have also had a 93% graduating satisfaction rate and 90% of graduates have found jobs with their degrees earned.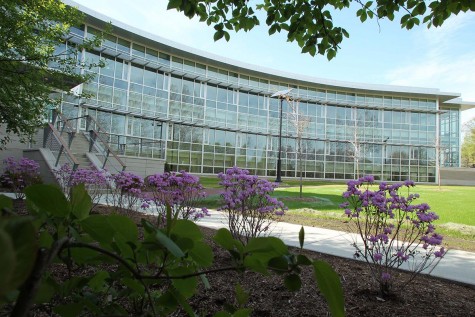 The one thing that every college is high on though is tuition prices. The tuition at Lewis University is around $28,940 a year for the average undergraduate student. Do not forget to add on the $9,530 a year for room and board/books prices. Although that may seem deceiving, it is important to note that over 85% of Lewis's students receive some form of financial assistance. There is federal and state aid, as well as scholarships available. There is more than 20 million dollars worth of institutional dollars awarded annually. For the gifted there is academic, merit, talent, and athletic scholarships available too.  
For the athletic students, Lewis competes in Division II sporting competition. The only exception to this is the volleyball women's team which is currently undefeated and is nationally ranked as top in the country. They have over 20 teams including baseball, volleyball, basketball, cross country, tennis, soccer, swimming, golf, and many more. Lewis is known for its intramural sports as they have an even greater variety of those. Some of the oddities that are a must try include paintball, arena football, and floor hockey.
If you are interested in Lewis, they are holding campus visit days on December 5, March 12, and April 23. You can sign up for these at lewisu.edu/visit or call 815-836-5250. These tours include a campus tour with a current student, meeting with a professor, learning about scholarships, and the financing of your education.
Fast facts:
Lewis is one of the only colleges to have a tv and radio station on campus

Over 450 internship opportunities throughout the Chicago and the world

The student to faculty ratio is 13 to 1

The campus is over 410 acres large

Rated in the top 5 for private Midwest value in the Midwest

The mascot is Charlie the Flyer

The school was a WW2 base during the 1930's and 40's