Even though there are decorations and twinkling lights everywhere, the true brilliance of Homecoming comes from the dresses. Girls spend copious amounts of money to find the perfect, show stopping dress.
What are this year's dresses going to look like?
First of all, I think a lot of dresses are going to be classic, timeless and "clean girl" silk or satin. People are really starting to love simple pieces that they can wear forever, and personally these are my favorite kind of dresses.
Since tight and fitted dresses have been a trend for the past couple of years, I don't think we will see a lot of skater-style dresses. They're comfortable to wear and satin has been seen on lots of celebrities.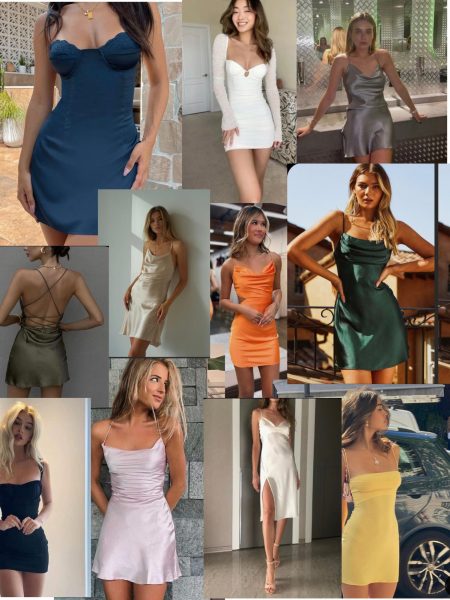 With the popularity of Barbie rising, the color pink is going to be a popular color. No one can change my mind. Bonus points if it's pink and sparkly. But black, white and blue are definitely staple colors that always show up, so we will see them this year, too.
Bright, shimmery and glittery dresses are always in because every girl wants to look like a mirror ball. Who can blame them? WIth the popularity of Taylor Swift and The Eras Tour, I expect to see a lot of mirror balls.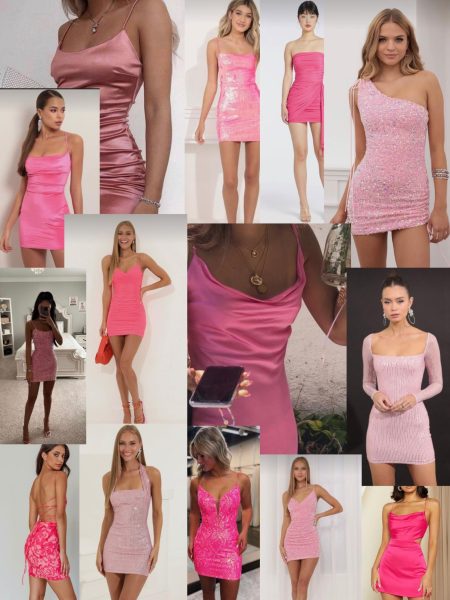 Even though dresses and getting dolled up is a large part of homecoming, the most important thing is feeling good and having the best time ever. So what does your dress look like?